Battle Lemon!
We didn't take as many pics of our battle this time, but we had way more fun! We decided to prep as much as possible on Saturday night so that on Sunday we could be more relaxed and have fun with my cousins..
Here was the menu:
Apps:
PB: Greek Lemon Soup
ME: Spinach salad in parmigiano frico cups with lemon dressing
Entree:
PB: Lemon and Herb Risotto Cake
ME: Lemon Spaghetti
Dessert:
PB: Lemon Cookies with french vanilla ice cream and candied peels
ME: Vanilla lemon cupcakes filled with strawberry lemon mascarpone and topped with vanilla lemon icing. served with raisin lemon macaroons.
We forgot to take pics of the final product!
But… here are some random pics from the day…
all the ingredients plus us!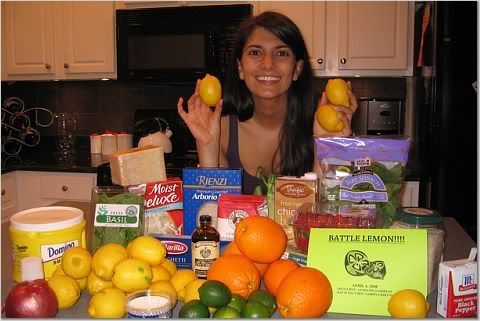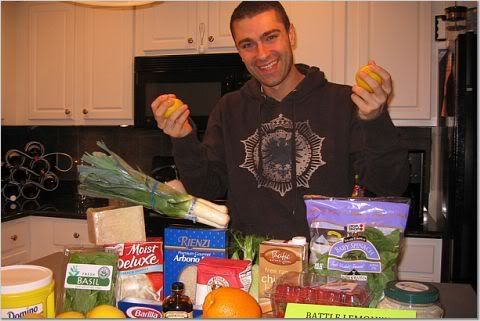 making a mess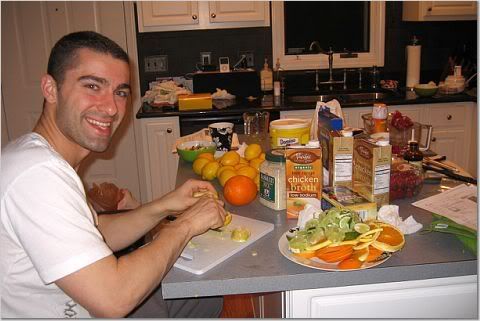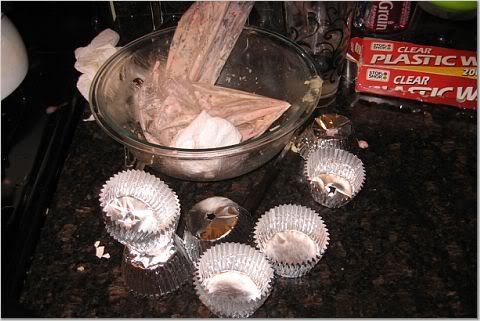 finally finished the cupcakes!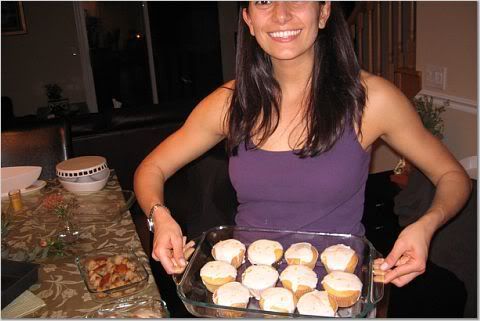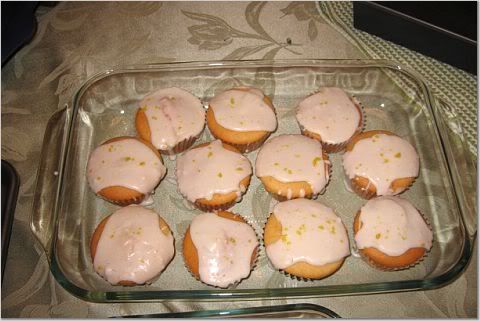 parmigiano cups, lemon cookies, and candied peels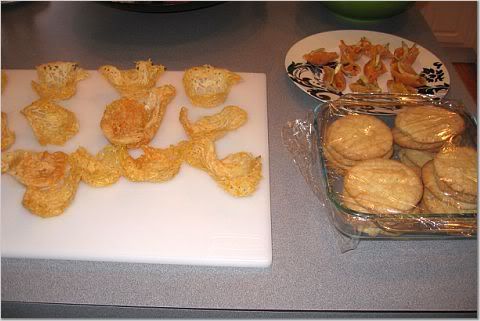 the final table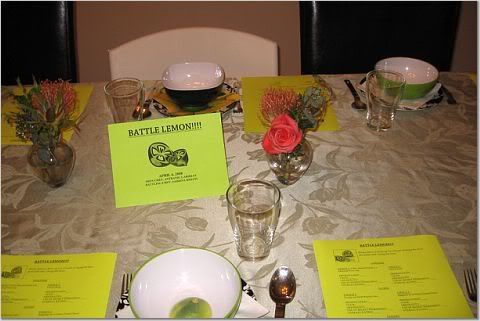 ]
the ballot!